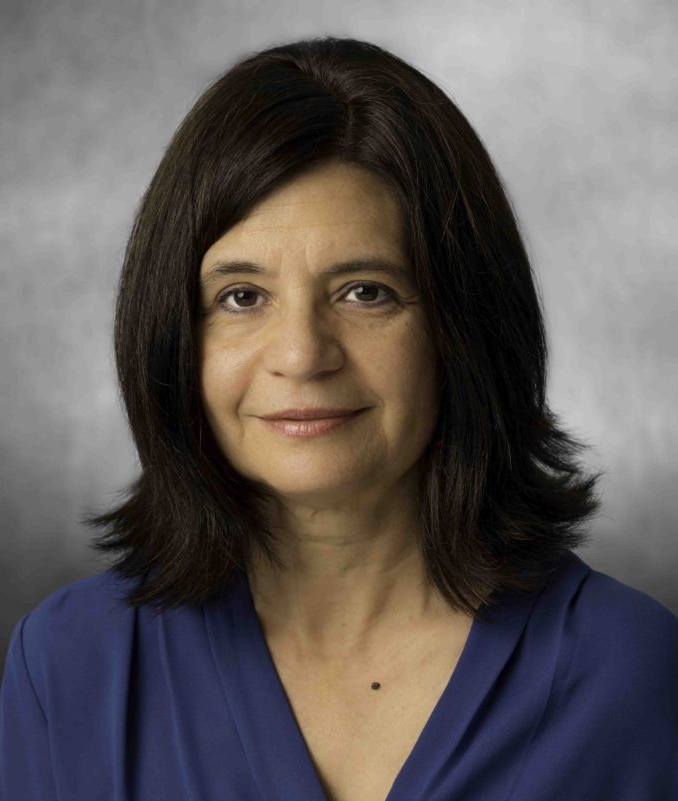 Maria
Zayas,
Ed.D.
Licensed Psychologist
Languages: English and Spanish
Direct: (470) 253-1972
Cumming Office
Life can feel very complicated and challenging at times, especially as the demands of this technological age increase and we are faced with so many places to be and roles to play. This can place a strain on what is perhaps an already compromised self. None of us grew up in perfect settings, nor did we have the opportunities to develop all the tools that would help us manage these complexities in life. The good news is that it's never too late to clear out and revise attitudes, behaviors, relationships or any circumstance that is not a good fit for us, whatever that means at any given time and setting. At the same time, we can develop those tools we wish we had earlier in life. Putting these pieces together changes the balance in our lives from feeling overwhelmed to feeling more resilient, on top of things, and excited about feeling empowered and ready to move forward with life's beauty and joy.
In my almost thirty years of being a practicing psychologist, university professor and researcher, I have learned how to do this for myself, and how to support others in this life journey. And lately, I am more focused on making the journey of healing and growing more fun, too! Through my training in classical psychotherapy as well as more integrative models, such as yoga, mindfulness, walking meditation, art therapy and biofeedback, I have assembled a core set of tools that help people find their center and work from a position of strength to meet life's daily hassles as well as larger stresses and trauma. Working inside the context of understanding who you are today as a combination of who you have been, what people and circumstances you have encountered, and what resources are active as well as dormant in you, I offer a safe space to explore and enjoy new learning that will give you the resilience to move beyond just processing events or stress management to flourishing as a result of gaining mastery over your own abilities in a way you may not have been able to access before. Learning how to use your emotions, thoughts and behaviors consciously and effectively, rather than feeling prey to what may feel like uncontrolled tides welling up inside you, perhaps spilling out onto others and your environment, changes everything.
I received my doctorate in Counseling Psychology at Columbia University in New York City about thirty years ago. Through the years, I have also taught at the undergraduate and graduate level, and am currently on faculty at Brenau University in Gainesville, GA, where I teach students and conduct research in several areas related to self-regulation and psychological wellbeing. I am especially excited by the work I am doing with emotional self-regulation using emotion-based heart-rate variability biofeedback with the HeartMath Institute protocol, and also mindfulness practice using yoga therapy to develop greater ease, empathy and self-awareness. I am a certified HeartMath clinical practitioner and also a certified yoga teacher. These basic tools form a core within us that acts as a compass, or a manual to steer our living and keep us on track. It is amazing how much changes when we learn how to manage our innate abilities – it becomes like having the manual for living we always wished we had! As a result, we find that stress levels diminish, quality of life increases, and our connection to others, to animals and to nature becomes richer and more nourishing, and we can then pay it forward.
Each person is unique and needs a tailored approach to rewriting his or her life scripts at any age. It is that richness of diversity within each individual and among us all that makes life a never-ending art project. I look forward to supporting you in your creative unfolding of self through your own playbook combination of your choice of talk, breathing, mindfulness, art, yoga, walking, journaling, biofeedback, and other possible avenues to reach into the core of yourself to release the pain and inject the healing and growth during a life transition, a time of challenge, or a time of cleaning out the inner closets.