Reviews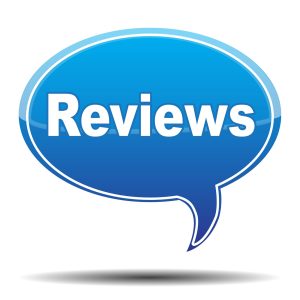 Inspirational!
I have been seeing Dr. Brad for a couple of months now and have found him to be invaluable in helping me work through some very difficult situations. His thought provoking questions have pulled me out of shell and allowed me to see things with a better attitude, outlook, and fearlessness that I didn't know I had. Just listening and suggesting I try different things has given me new freedom. I would recommend Dr. Brad to anyone looking for the same qualities that I now embrace. The name says it all: I am focused on the future and it looks a whole lot brighter! Thank you.
A Counselor Who Cares
My husband and I went to Dr. Brad for couples counseling when we were going through a difficult time in our marriage. We never felt uncomfortable discussing our problems or opening up to Dr. Brad. He has a warm, inviting office that helps you feel comfortable sharing your emotions. Dr. Brad was also great at helping us both learn to reflect internally to find the solutions to our problems. I appreciate the way he focuses on positive solutions instead of delving on past regrets, mistakes, and other history. I also appreciate the way he enabled us to become more self reflective and be better communicators. I would highly recommend him to anyone in need of counseling services.
Everything I Needed!
Before seeing Dr. Brad I was struggling on many levels in different areas of my personal life. Dr. Brad was very professional, understanding, and knowledgeable. I felt very comfortable with him and his responses to me during our discussions. At the end of our sessions together I felt confident and reassured, which was the desired outcome I was hoping to achieve. I would most definitely recommend him to others who are struggling with both personal and relationship issues.
Very Professional, Courteous
Having seen Dr. Brad for around a year, I have found him to be very professional, courteous and insightful. Not overly prescriptive (helping me find answers rather than spelling out instructions), while not being wishy-washy. I am convinced my psychological health is better for seeing Dr. Brad.
Impressed!
Dr. Jensen was wonderful. Walking into the office I felt that the environment is based on caring. I loved the holistic feeling I got from Dr. Jensen. He was thorough and got to the root of things. I am greatly impressed!
Right Person 
Susan Clerici: Right person. Right time. Right reasons. Didn't know it for a long time but she found a lost boy and saved a grown man. Forever grateful for the help she gave me.
Help for Vets 
Susan has a passion for working with vets, she understands the unique problems that active duty military soldiers and families face.
Safe, Skilled and Trustworthy 
For a long time I rejected the help that others were offering me; then I met you. I never trusted anyone and felt no one cared and all they wanted was to hear some cool stories and get paid. Then one day I was introduced to a very tough Italian woman who was not intimidated by me and wasn't going to allow me to waste an hour of my time; (I would say your time but you made it known that you were there to help and that you actually wanted to help, so I felt that you never actually saw it as time wasted in your day.) I have never really found anyone that I have trusted as much as you and I have bounced from one therapist to another. But I never quit because that is something I have learned from you. You know how to deal with men who are taught to be tough and try to intimidate people, but not you Susan; you are similar to a NCO in the military; very tough but gentle when needed. 

Excellent Experience with Susan 
Everything was awesome with the therapy!
Encouraging 
Dorit, we both left your office feeling so encouraged about the opportunity to work with you and also so pleased with the conversation this morning. I felt like I could see the stress fall away from my daughter as the session went on and as she started to recognize that she could be helped to potentially get past her fears. I know she felt comfortable and I certainly did! Thank you again!
Safe and Loving 

"Dorit Atar – sweetest most loving person I have ever enjoyed knowing."
"I feel safe in our sessions to be real and honest."
"I have been to many therapists before meeting Dorit, but never felt as comfortable as I do with her. Her warmth and acceptance, and non judgmental attitude make me feel safe and completely understood."
Stronger Marriages
"…The work you have done with my husband is amazing…it is making our marriage much more solid. I am so glad we have found you. Thank you for all that you give."
"I just wanted to say thank you so much for today. You were amazing. All of your training and experience really showed with how you handled things today. I'm so glad that my husband has felt a sense of rapport with you. I know I have also. You are a true blessing to the field. I am hopeful…. thanks again!"
"My wife and I are grateful for Dorit. When we started meeting with her we felt helpless and felt our marriage was coming to an end. She helped us find the love we had for one another when we got married, and out marriage is stronger than ever."
I have nothing but good things to say about Lindsey!
Both my daughter and I saw her and she was great. Lindsey was very clear and explained things to us very well. Lindsey was responsive with excellent communication. She gave us techniques to move forward.
Would you like to read some more reviews? Visit Dr. Brad's Kudzu page to see more.