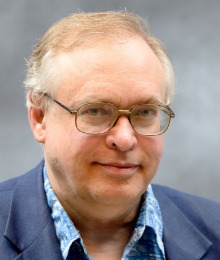 Mogens
Jensen,
Ph.D.
Licensed Psychologist
Languages: English, Danish, and Hebrew
Direct: (770) 833-3696
Cumming Office
I view each phase of life as a process of becoming in which we continuously change as we pursue our goals and learn how to deal with the challenges that come our way. As thoughts become words and words become actions, our ability to create or modify the content of our lives enables us to identify and strive for outcomes that give our lives purpose, meaning, satisfaction, and joy. I live by this philosophy both in my personal life and as aGeorgia psychologist privileged to learn about the lives of others. To learn about the lives of my clients, I aim to listen for the fullness that tells the story of each person's journey along with the hopes and resources they bring to its ongoing development. On this basis, I strive to provide my clients with knowledge and skills that enable them to bring into focus and achieve their most essential, fulfilling and healthy goals. Securing a framework for the development of growing awareness and skills to meet their objectives enables me not only to assist my clients, but also to continue to learn from my clients and their courage in ways for which I, in my own life, long have been grateful.
I am Dr. Mogens Jensen, a clinical psychologist practicing in Cumming, Georgia. I earned my Ph.D. in clinical and health psychology at Yale University. I have over 20 years of experience in the fields of psychology, learning, behavior, and mental health issues. I have conducted numerous diagnostic evaluations and mental health assessments. I have also performed a large number of psycho-educational evaluations for children and adolescents with school and learning problems. I have provided psychotherapy and counseling to individuals, families, couples, and groups. A specialty area includes psychological evaluations and treatment planning supported by advances in the cognitive, neuropsychological and learning sciences. The aim is to facilitate acquisition of effective new ways to reframe and approach challenges and life concerns. Clients with a wide range of developmental and adjustment issues from school-age to young and older adulthood can benefit. Among the principal areas are developmental disorders, attention deficit disorders, adjustment disorders, mood disorders, anxiety disorders, trauma/post-traumatic stress disorders, and conduct disorders. – Over the years of my training and work experience I have worked in various settings, including hospitals, community centers, schools, universities, and private practice. I have also conducted cognitive and learning research and developed diagnostic assessment and learning resources for psychologists, educators, program administrators and parents. I have taught students at the graduate and post graduate levels and currently teach and mentor doctoral students at Walden University. Teaching and doing research help me keep abreast of new findings and developments in my field.
I believe learning and change take place in relationships – relationships that are forward looking, genuine, safe, and trusting. The therapeutic relationship is the foundation for what we do together. I honor the person you are while enabling you to discover personal approaches to determine how you can address life's pressing problems. I would be glad to support you on your journey as your therapist, coach, facilitator, mentor and guide.