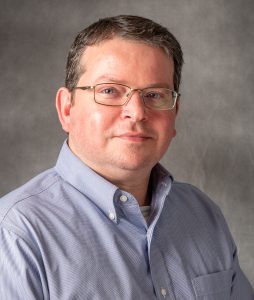 Florin
Selagea,
Ph.D.
Licensed Psychologist
Direct: (470) 721-0667
Cumming Office
As we move through life, I am encouraged to think the future holds new possibilities and new opportunities. At the same time there are varied transitions, changes, and challenges for all of us to work through. I believe individuals and their families can best navigate their own unique circumstances when they have the information that they need in order to make informed decisions. As part of the larger context of a person's life, I believe that psychological testing and assessment can provide unique and valuable information in order to help answer difficult questions and to access supportive resources. I work with patients and their families to gain clarity into how their mind processes information and identify their strengths and any weaknesses. When a difficulty is identified, I work collaboratively to develop a plan that addresses their concerns and promote their ability to thrive in their world.
I'm Florin Selagea, Ph.D., licensed psychologist. While my educational journey has taken me to places around the country, I was raised in the Atlanta area and call it home. My professional identity is that of an assessment psychologist and it is in testing that my passion and talents are most evident. I have been very fortunate to receive an education and set of training experiences that have prepared me for a career I find so rewarding. I earned a Ph.D. in Counseling Psychology from the University of Georgia with a concentration in testing and assessment and completed my fellowship training in neuropsychology with WellStar Psychological Services under the supervision of incredibly bright and talented neuropsychologists. Prior to my transition to private practice at Focus Forward I served as the testing and assessment coordinator in the Counseling Center at Georgia Tech. In this role, I taught the testing and assessment seminar and supervised the doctoral residents.
At Focus Forward I provide ADHD and psychoeducational testing services for children, adolescents, and young adults. I also work with older adults who have concerns related to changes in thinking and memory. While there are formal and structured aspects to testing, I integrate warmth and empathy when working with patients and try to make the experience as pleasant as possible. I look forward to meeting with you working to help meet your needs.