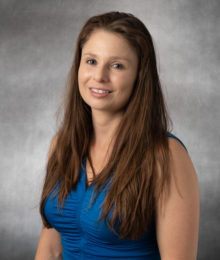 Lauren
Powell,
Psy.D.
Licensed Psychologist
Direct: (404) 490-2598
Alpharetta Office
As a mother, I know that a referral for your son or daughter to receive a psychological evaluation can catch you off guard or be of concern to you and your family; however, I see it as an important milestone in your child's journey to reach his or her maximum potential. With the proper diagnosis and treatment recommendations, your child will be able to receive the services needed to function in home, at school, and in the community. I try to make the evaluation experience for both children and adults as calm and relaxed as possible. My job is simply to learn more about you, help answer any questions you might have about your own (or your family member's) internal workings and to help you connect with the appropriate resources to help you to live the life you want and choose.
At Focus Forward, I am both a clinical assessor and psychotherapist. In my psychotherapy practice, I strive to take an eclectic approach by using many different tools from my toolbox to meet your unique wants and needs. We will together discuss your goals, regularly address if we are on track in achieving those goals, and reevaluate and change our approach as needed. We are a team in the process, so we work collaboratively to reach our objectives in the most efficient manner possible.
After completing my bachelor's degree at the University of Central Florida I chose to move to the chilly Midwest and earned my Doctorate of Psychology at Midwestern University in Downers Grove, Illinois. I have worked with infants to elderly, impoverished to wealthy, and country folks to city dwellers. As for psychological assessment, I have experience diagnosing a vast range as well, including ADHD, Autism
Spectrum Disorder, Bipolar Disorder, and anxiety and depressive disorders. In therapy, I work with adolescents and adults in all phases of life and struggling with basic daily stressors, relationship difficulties, anxiety, depression, substance use disorders and more.
I am excited to join you on your journey to a fulfilling future and I thank you for trusting me to support you in meeting your needs.