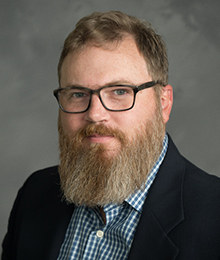 Robert
Thomas,
L.C.S.W.
Licensed Clinical Social Worker
Direct: (540) 300-6266
Alpharetta Office
I am an Atlanta native who has 18 years of experience working with clients in a number of different settings, from inpatient and outpatient hospitalization, to corporate consulting and private practice.
My training is primarily in cognitive behavioral therapy, an empirically based mode with proven success rates. Issues I treat range anywhere from severe mental illness, to simple depression and anxiety, to issues with substance use and abuse. The process is collaborative and requires us to work together to improve your symptoms which may include unwanted thought processes and behaviors.
Sessions with me are completely confidential and I typically see adults and adolescents, though others may be considered. Working in a practice with other colleagues provides the benefit of utilizing their unique specialties if appropriate and if the client is in agreement.
Embarking on a journey of greater self-realization and improvement can be difficult and uncomfortable at times while also enlightening, but ultimately, one has realized that some things have to change. We will get there together.