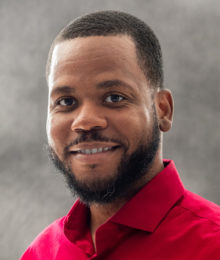 Sondy
Cadeau,
L.C.S.W.
Licensed Clinical Social Worker
Direct: (470) 387-9158
Cumming Office
We all have enjoyed the benefit of a bridge at some point in our lives. One of the biggest advantages of a bridge is that it allows access to places that may have been perceived as unreachable or impossible to get to. I have always viewed counseling as a bridge that people can utilize when they are faced with difficult situations in life. Whether you are approaching therapy with a new or ongoing issue, I want to reassure you that you are capable of safely getting to the other side no matter how overwhelmed or outmatched you may feel today.
I approach counseling with the mindset of a bridge builder aiming to work collaboratively with you to build bridges in the midst of life obstacles. I understand that life's hardships can come at any point in our lives—sometimes faster than we like. Whether it is trauma, family issues, anxiety, depression, shame, grief and loss; my aim is to help you develop effective tools and skills by helping you become more aware of your thinking and how it impacts your mood and behavior. Often times these skills are already present but simply need to be highlighted and heighten in therapy. My therapeutic framework consists of cognitive behavioral therapy, strengths perspective, motivational interviewing and solution focused approach.
I earned a bachelor and master's degree in Social Work at Rutgers University. My experience consists of working in several outpatient mental health settings providing clinical assessments, group and individual therapy for adults. For the past 10 years I have been fortunate to walk alongside and help many people from various ethnic, religious and financial backgrounds. I look forward to walking alongside you and joining your world as you look forward toward your journey of healing.