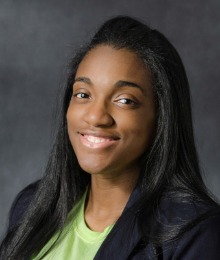 Courtney
Whitehead,
Psy.D.
Licensed Psychologist
Direct: (470) 326-0724
Cumming Office
"If you don't like something, change it. If you can't change it, change your attitude about it."- Maya Angelou
"Success is liking yourself, liking what you do, and liking how you do it."
– Maya Angelou
These quotes are a good summation of my approach in life as I strive to be the best version of myself as a person and a professional. It is important to me that no matter what complaint is offered, I meet my clients where they are to understand what changes they are striving to achieve, and to recognize the beginning of even the smallest successes towards change. Although many clients may have shared experiences, each client has a unique story that will be treated individually.
I completed my Bachelor's of Science at the University of Georgia, and obtained my Master's of Arts and Doctorate of Psychology from The Chicago School of Professional Psychology. I have worked in a variety of settings with male and female clients as young as 2 through the 70s. These clients have been from different cultural, ethnic, and educational backgrounds. I have completed over a hundred psychological evaluations related to academic and cognitive ability, personality, ADHD, and Autism Spectrum Disorders. My most recent work has been a combination of cognitive behavioral therapy, interpersonal therapy, and solution-focused therapy to address depression, substance abuse issues, personality disorders, family and relationship dynamics, and self-esteem. I have extensive experience with crisis management. An area of special interest is in assisting late adolescents, young adults, and adults in developing more positive self-images, relationships and emotional experiences. Such services can be offered to individuals, couples and families.
I look forward to building rapport with you and learning your unique story as we work together to make changes that can improve your outlook in life and daily functioning.