Staff
Psychologists, Therapists, and Social Workers Serving Cumming, Alpharetta, and surrounding towns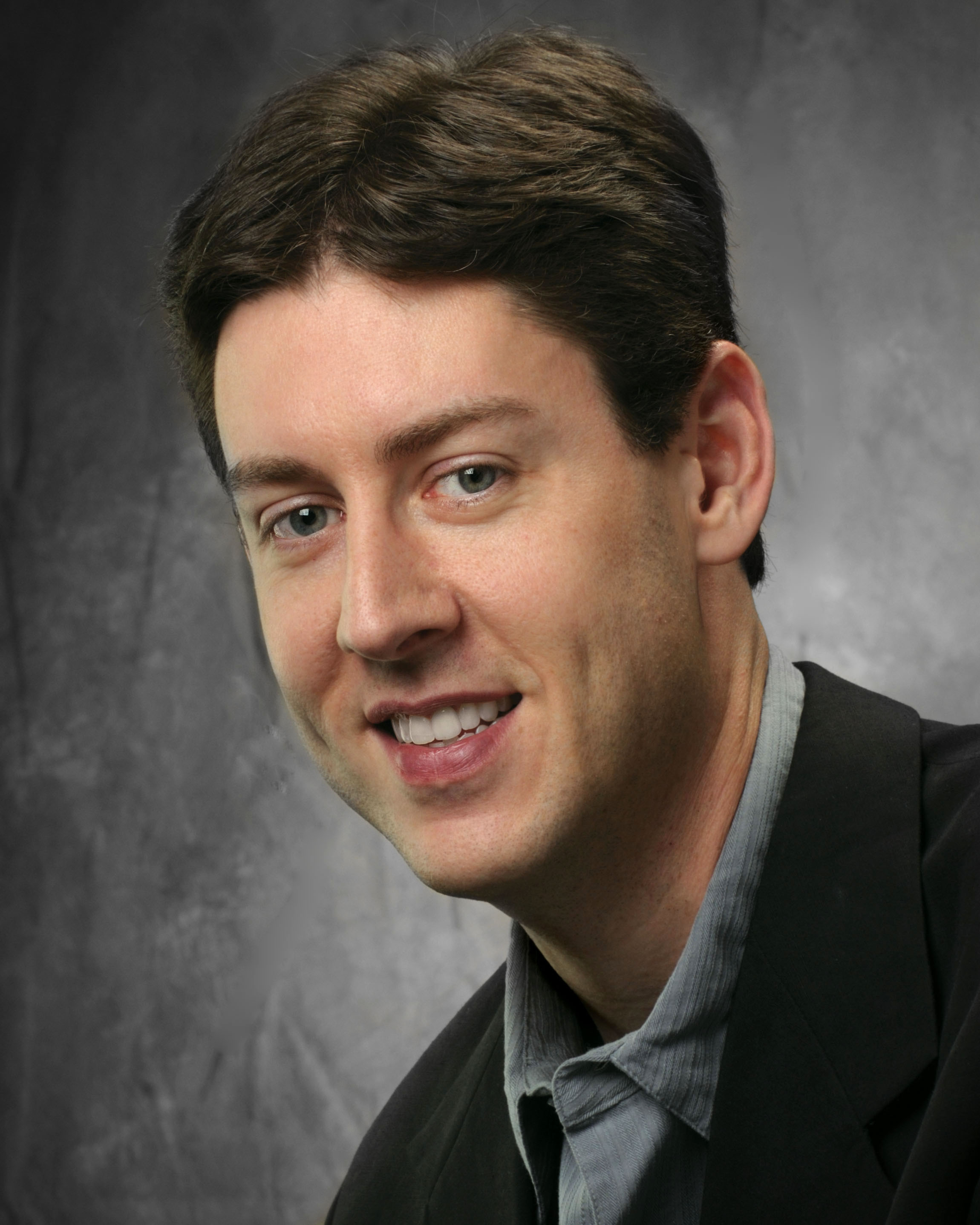 Brad Hieger, Ph.D.
Licensed Psychologist
Clinical Services Director
Cumming office
Direct: (404) 388-3909
doctorbrad@focusforwardcc.com
If you're going to place trust in somebody it only seems fair that you have some basis for making that decision by knowing something about that person. I earned my Ph.D. in Counseling Psychology at The Pennsylvania State University and my M.A. at Ball State University with a double major in Counseling and Social Psychology. My undergraduate studies were in Psychology at Adelphi University. I love what I do and am grateful to continue my work as a psychologist in the greater Metro Atlanta area. My approach to work and life is threefold:
(1) If it's worth doing something, it's worth doing right;
(2) If I'm going to spend my time working, it may as well be doing things I really enjoy; and
(3) The ability to teach others is valuable, but the humility to learn from others is worth much more.
By nature I'm a curious person who is driven by learning and translating that learning into helping others in a number of ways. One of the ways I have done this is through teaching. In addition to my private practice I have stayed active teaching master's and doctoral students at Argosy University in Atlanta, Georgia; I have also taught at Kennesaw State University, The Pennsylvania State University, Illinois State University, DeVry University, and Shorter College.
My main helping effort is through counseling, operating primarily from a solution-focused, strengths-based approach that helps to identify and move beyond life's stuck points. As appropriate I also tend to weave in elements of cognitive behavioral therapy, an empirically supported model that will empower you to become aware of and change your negative thoughts. The other approach that informs the work is existential therapy, a perspective that addresses the largest of life's questions about meaning, responsibility, isolation, and life and death.
For the past 20+ years my clinical positions have been in private practices, college counseling centers, psychiatric hospitals, drug and alcohol centers, career counseling centers, and community mental health centers. I've listened to people's stories, entered their lives, and have made a genuine effort to reward their trust in me by providing the very best help and efforts I can offer. I would like to do the same for you.
---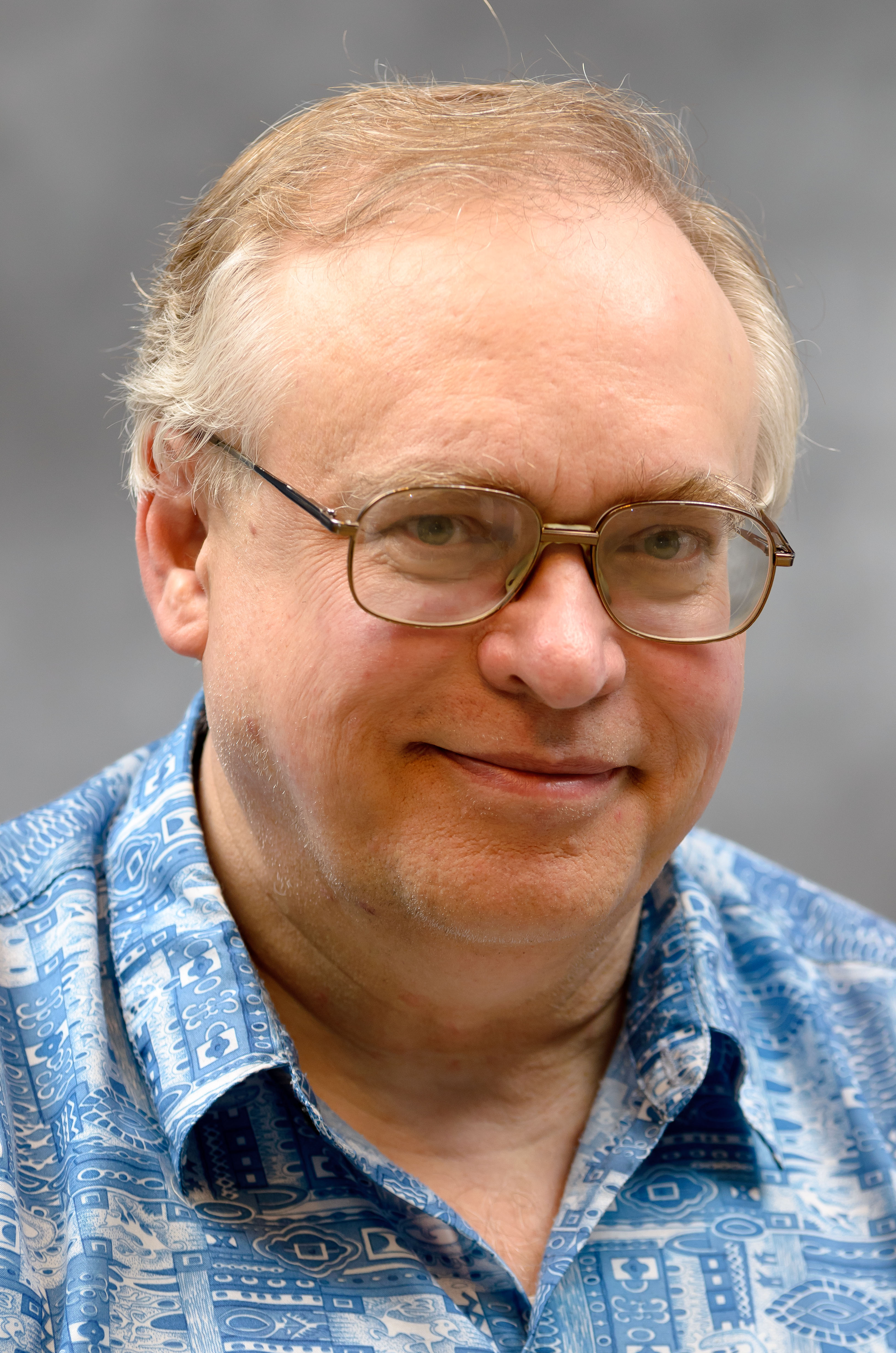 Mogens Jensen, Ph.D.
Licensed Psychologist
Cumming office
Direct: (770) 833-3696
doctorjensen@focusforwardcc.com
Languages: English, Danish, and Hebrew
I view each phase of life as a process of becoming in which we continuously change as we pursue our goals and learn how to deal with the challenges that come our way. As thoughts become words and words become actions, our ability to create or modify the content of our lives enables us to identify and strive for outcomes that give our lives purpose, meaning, satisfaction, and joy. I live by this philosophy both in my personal life and as aGeorgia psychologist privileged to learn about the lives of others. To learn about the lives of my clients, I aim to listen for the fullness that tells the story of each person's journey along with the hopes and resources they bring to its ongoing development. On this basis, I strive to provide my clients with knowledge and skills that enable them to bring into focus and achieve their most essential, fulfilling and healthy goals. Securing a framework for the development of growing awareness and skills to meet their objectives enables me not only to assist my clients, but also to continue to learn from my clients and their courage in ways for which I, in my own life, long have been grateful.
I am Dr. Mogens Jensen, a clinical psychologist practicing in Cumming, Georgia. I earned my Ph.D. in clinical and health psychology at Yale University. I have over 20 years of experience in the fields of psychology, learning, behavior, and mental health issues. I have conducted numerous diagnostic evaluations and mental health assessments. I have also performed a large number of psycho-educational evaluations for children and adolescents with school and learning problems. I have provided psychotherapy and counseling to individuals, families, couples, and groups. A specialty area includes psychological evaluations and treatment planning supported by advances in the cognitive, neuropsychological and learning sciences. The aim is to facilitate acquisition of effective new ways to reframe and approach challenges and life concerns. Clients with a wide range of developmental and adjustment issues from school-age to young and older adulthood can benefit. Among the principal areas are developmental disorders, attention deficit disorders, adjustment disorders, mood disorders, anxiety disorders, trauma/post-traumatic stress disorders, and conduct disorders. – Over the years of my training and work experience I have worked in various settings, including hospitals, community centers, schools, universities, and private practice. I have also conducted cognitive and learning research and developed diagnostic assessment and learning resources for psychologists, educators, program administrators and parents. I have taught students at the graduate and post graduate levels and currently teach and mentor doctoral students at Walden University. Teaching and doing research help me keep abreast of new findings and developments in my field.
I believe learning and change take place in relationships – relationships that are forward looking, genuine, safe, and trusting. The therapeutic relationship is the foundation for what we do together. I honor the person you are while enabling you to discover personal approaches to determine how you can address life's pressing problems. I would be glad to support you on your journey as your therapist, coach, facilitator, mentor and guide.
---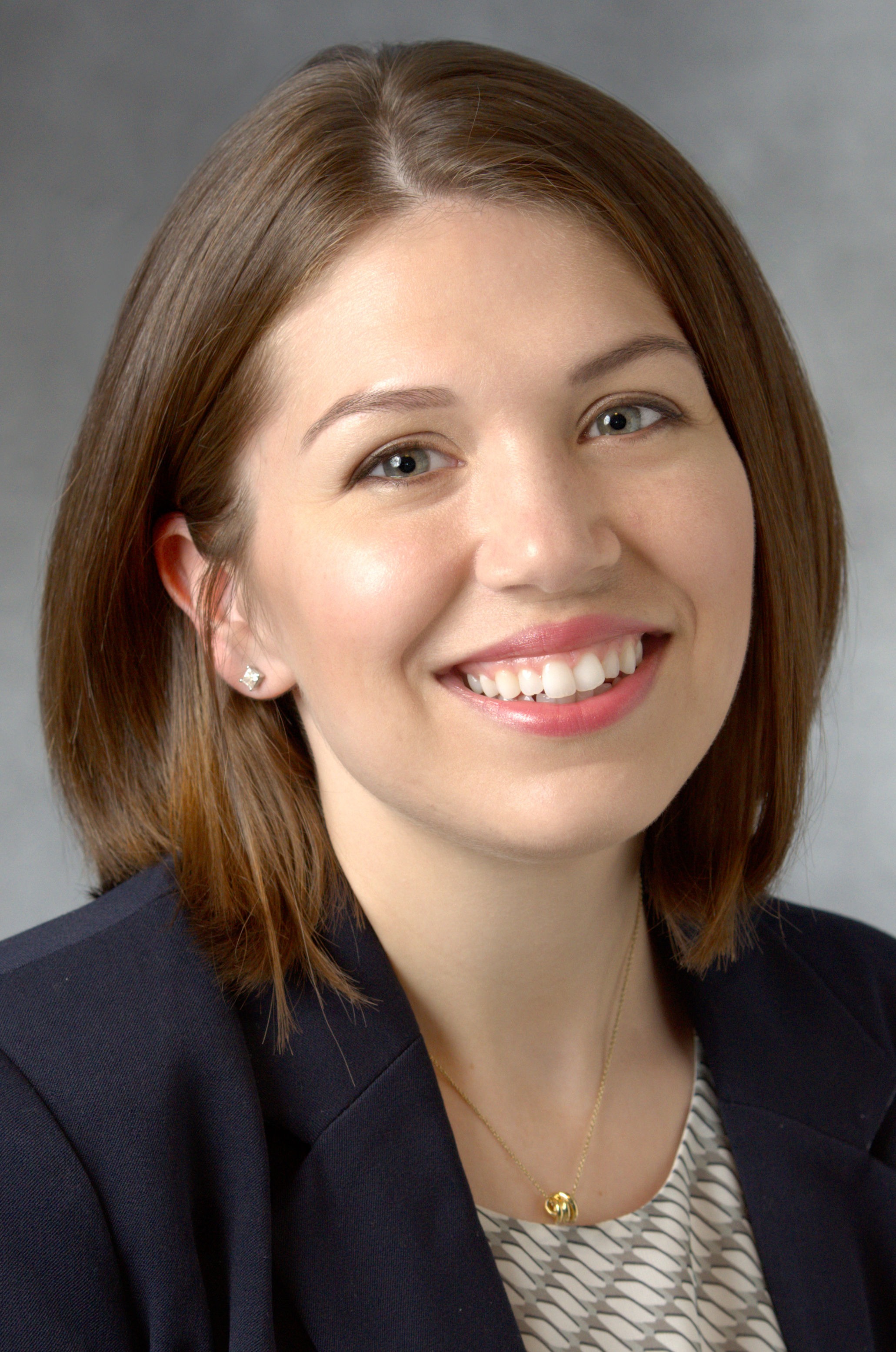 Lindsey Bustamante, L.C.S.W.
Licensed Clinical Social Worker
Cumming office
Direct: (470) 991-1619
lindsey@focusforwardcc.com
Languages: English and Spanish
"We cannot control the wind; we can only adjust the sails." – Kahlil Gibran
At some point in life, everyone experiences suffering. It is an unfortunate truth. How we respond to this suffering can have a tremendous impact on the degree to which we suffer. Counseling is a process of learning how to cope with the challenges of life, and hopefully, solving some of the problems that contribute to our suffering. I imagine if you are reading this now, it may be because you are in a place of emotional distress.
I am Lindsey Bustamante, a Licensed Clinical Social Worker, specializing in treating various mental health/substance abuse disorders and relationship problems among families and couples. Adults and adolescents are the age groups I primarily work with. As your therapist, my goal is to develop a meaningful and genuine helping relationship with you while providing a comfortable environment for which to share your thoughts and feelings. I will not pretend to be an expert on you; instead, I will help you discover your strengths and learn skills that help you solve or cope with problems and improve relationships with others. I employ a variety of theoretical and technical approaches to fit your individual needs including Dialectical Behavioral Therapy, Eye Movement Desensitization Reprocessing, Acceptance and Commitment Therapy, and Cognitive Behavioral Therapy.
I received my Bachelors in Social Work and Masters in Social Work from the University of Georgia. As a social worker, a value I strongly uphold is that of respecting the dignity and worth of every person, and respecting the qualities and characteristics that make us individuals. We as human beings are amazingly complex and unique and deserve to be treated as such. I am comfortable working with people from a wide variety of backgrounds and cultures.
Finding the right therapist to help you with your particular problems can feel like a daunting task. It takes courage and energy to ask for help. While at this point in your particular journey you may feel overwhelmed, afraid, or angry; I encourage you to not give up hope. I invite you to face your challenges head on with me, and I will provide support, coping skills, and a safe, non-judgmental environment in which to grow and achieve your goals.
---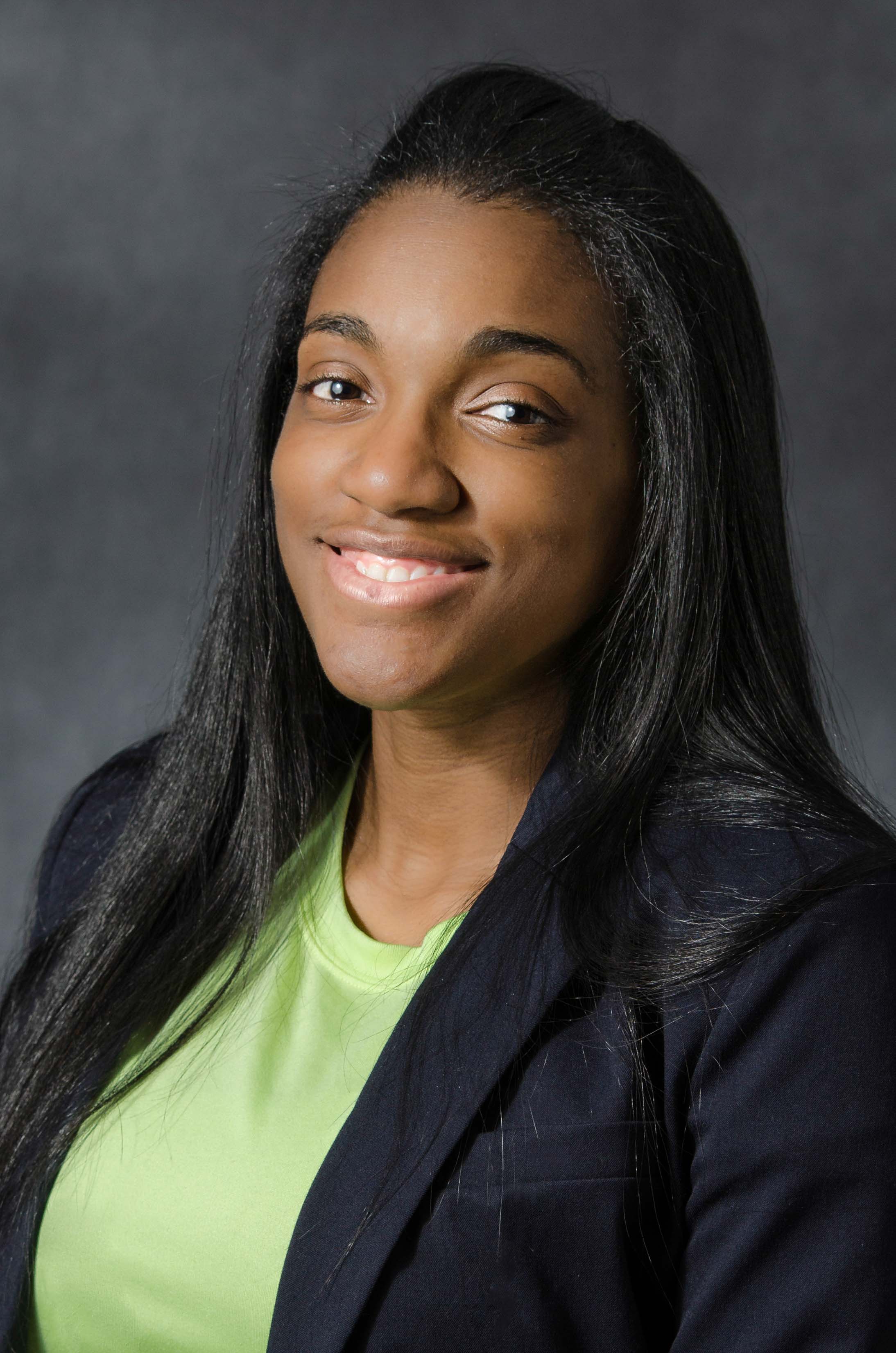 Courtney Whitehead, Psy.D.
Licensed Psychologist
Cumming office
Direct: (470) 326-0724
doctorcourtney@focusforwardcc.com
"If you don't like something, change it. If you can't change it, change your attitude about it."- Maya Angelou
"Success is liking yourself, liking what you do, and liking how you do it."
– Maya Angelou
These quotes are a good summation of my approach in life as I strive to be the best version of myself as a person and a professional. It is important to me that no matter what complaint is offered, I meet my clients where they are to understand what changes they are striving to achieve, and to recognize the beginning of even the smallest successes towards change. Although many clients may have shared experiences, each client has a unique story that will be treated individually.
I completed my Bachelor's of Science at the University of Georgia, and obtained my Master's of Arts and Doctorate of Psychology from The Chicago School of Professional Psychology. I have worked in a variety of settings with male and female clients as young as 2 through the 70s. These clients have been from different cultural, ethnic, and educational backgrounds. I have completed over a hundred psychological evaluations related to academic and cognitive ability, personality, ADHD, and Autism Spectrum Disorders. My most recent work has been a combination of cognitive behavioral therapy, interpersonal therapy, and solution-focused therapy to address depression, anxiety, substance abuse issues, personality disorders, family and relationship dynamics, and self-esteem. I have extensive experience with crisis management. An area of special interest is in assisting late adolescents, young adults, and adults in developing more positive self-images, relationships and emotional experiences. Such services can be offered to individuals, couples and families.
I look forward to building rapport with you and learning your unique story as we work together to make changes that can improve your outlook in life and daily functioning.
---
Scott Friedman, Psy.D.
Licensed Psychologist
Cumming office
Direct: (770) 313-2842
doctorscott@focusforwardcc.com
I believe that relationships with others is most important to us. In addition to therapy helping with symptoms and problems in living, it also encourages us to learn more about ourselves. To the degree that we know ourselves, our relationships with others can be enhanced. I am committed to doing my best to understand your concerns and to collaborate with you on the goals that you have to make your life better. My therapy work focuses on helping clients to better understand themselves and their relationships; as well as to develop skills to better cope with the difficulties we all face when challenged by stress and life issues. I have learned a good deal from my clients about how to be a better therapist. My work is primarily with adolescents, adults, couples, and families. I also administer psychological testing to help assess clients' emotional functioning to help our collaboration about therapy issues, needs and goals.
I am Dr. Scott Friedman, a licensed psychologist practicing at Focus Forward Counseling and Consulting. I received my Doctor of Psychology (Psy.D.) in 1983 from Hahnemann University, an academic health sciences center. I also have a Diplomate in Clinical Psychology from the American Board of Professional Psychology, a distinction for proving a high level of professional services. I primarily work from an interpersonal-psychodynamic framework, helping individuals, couples, and families with relationship issues as well as symptoms and life issues. Interpersonal-psychodynamic therapy teaches us about our relationship patterns and how we may be unintentionally repeating unsuccessful ways of relating to others. I also utilize cognitive behavioral interventions to assist clients with learning about how their automatic, negative self-talk can interfere with living a full life; and is hurtful to self-esteem and confidence.
I have worked in a variety of settings during and after my doctoral education and internship training. These have included: outpatient mental health centers, an intensive day treatment program for adolescents and young adults; college mental health services and group practices. I teach for Walden University's Doctoral program in clinical psychology and Yorkville University's Master's program in counseling. The teaching includes online and in person training and supervision for graduate students studying to be therapists.
I highly value the trust clients come to have in me as we develop a therapy relationship and collaborate to work together on their goals. I would be pleased to talk with you about how I may be of help to you as a psychologist.
---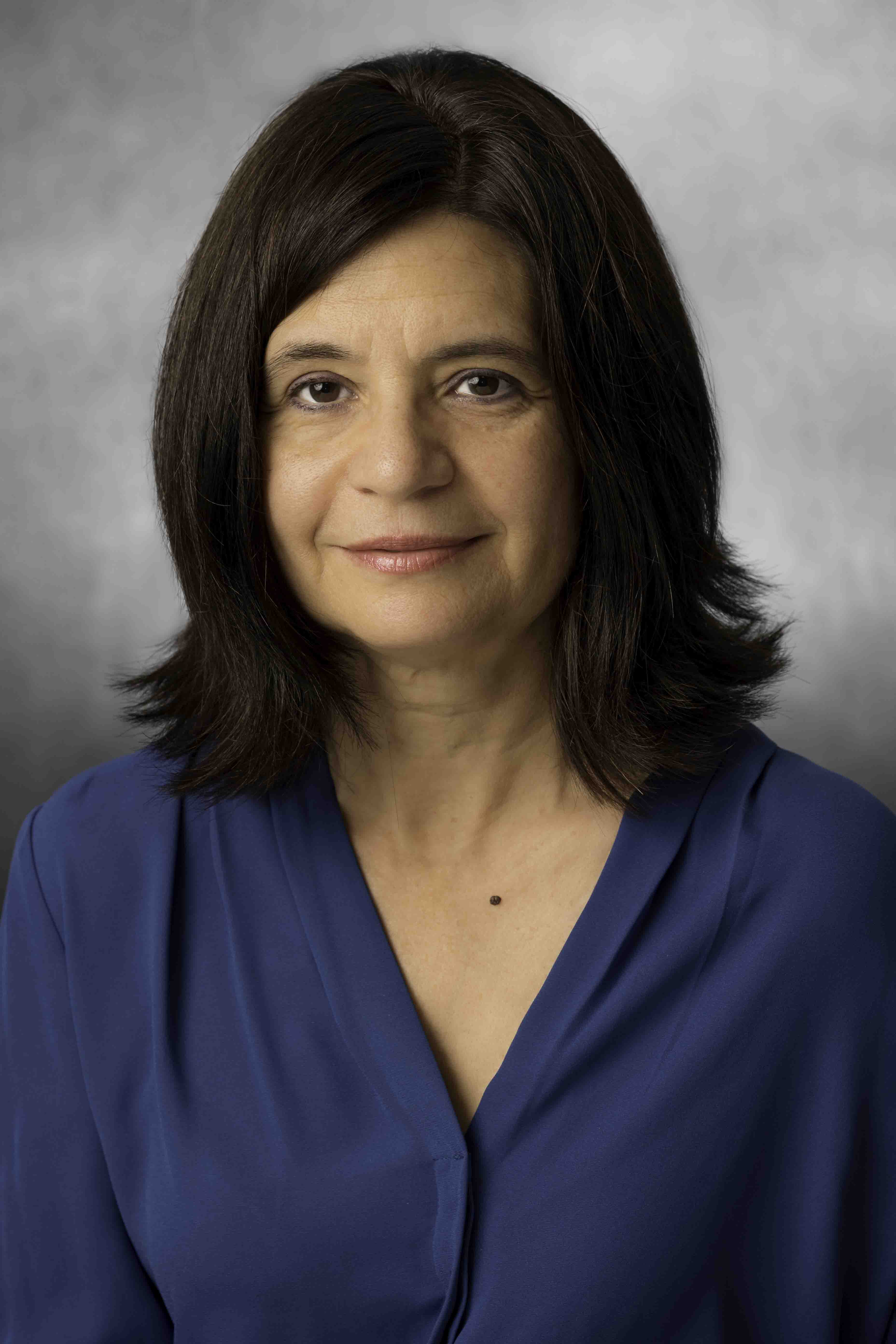 Maria Zayas, Ed.D.
Licensed Psychologist
Cumming office
Direct: (470) 253-1972
doctormaria@focusforwardcc.com
Languages: English and Spanish
Life can feel very complicated and challenging at times, especially as the demands of this technological age increase and we are faced with so many places to be and roles to play. This can place a strain on what is perhaps an already compromised self. None of us grew up in perfect settings, nor did we have the opportunities to develop all the tools that would help us manage these complexities in life. The good news is that it's never too late to clear out and revise attitudes, behaviors, relationships or any circumstance that is not a good fit for us, whatever that means at any given time and setting. At the same time, we can develop those tools we wish we had earlier in life. Putting these pieces together changes the balance in our lives from feeling overwhelmed to feeling more resilient, on top of things, and excited about feeling empowered and ready to move forward with life's beauty and joy.
In my almost thirty years of being a practicing psychologist, university professor and researcher, I have learned how to do this for myself, and how to support others in this life journey. And lately, I am more focused on making the journey of healing and growing more fun, too! Through my training in classical psychotherapy as well as more integrative models, such as yoga, mindfulness, walking meditation, art therapy and biofeedback, I have assembled a core set of tools that help people find their center and work from a position of strength to meet life's daily hassles as well as larger stresses and trauma. Working inside the context of understanding who you are today as a combination of who you have been, what people and circumstances you have encountered, and what resources are active as well as dormant in you, I offer a safe space to explore and enjoy new learning that will give you the resilience to move beyond just processing events or stress management to flourishing as a result of gaining mastery over your own abilities in a way you may not have been able to access before. Learning how to use your emotions, thoughts and behaviors consciously and effectively, rather than feeling prey to what may feel like uncontrolled tides welling up inside you, perhaps spilling out onto others and your environment, changes everything.
I received my doctorate in Counseling Psychology at Columbia University in New York City about thirty years ago. Through the years, I have also taught at the undergraduate and graduate level, and am currently on faculty at Brenau University in Gainesville, GA, where I teach students and conduct research in several areas related to self-regulation and psychological wellbeing. I am especially excited by the work I am doing with emotional self-regulation using emotion-based heart-rate variability biofeedback with the HeartMath Institute protocol, and also mindfulness practice using yoga therapy to develop greater ease, empathy and self-awareness. I am a certified HeartMath clinical practitioner and also a certified yoga teacher. These basic tools form a core within us that acts as a compass, or a manual to steer our living and keep us on track. It is amazing how much changes when we learn how to manage our innate abilities – it becomes like having the manual for living we always wished we had! As a result, we find that stress levels diminish, quality of life increases, and our connection to others, to animals and to nature becomes richer and more nourishing, and we can then pay it forward.
Each person is unique and needs a tailored approach to rewriting his or her life scripts at any age. It is that richness of diversity within each individual and among us all that makes life a never-ending art project. I look forward to supporting you in your creative unfolding of self through your own playbook combination of your choice of talk, breathing, mindfulness, art, yoga, walking, journaling, biofeedback, and other possible avenues to reach into the core of yourself to release the pain and inject the healing and growth during a life transition, a time of challenge, or a time of cleaning out the inner closets.
---
Ashley Nollenberger, A.P.C.
Associate Professional Counselor
Cumming office
Direct: (762) 441-0460
ashley@focusforwardcc.com
"The curious paradox is that when I accept myself just as I am, then I can change."
-Carl Rogers
There are seasons in life that can feel overwhelming and impossible to move through alone. Yet, it is a vulnerable and sometimes scary decision to reach out and ask for help in navigating some of the most intimate and personal struggles we face. Each of us has a great capacity for growth within. Our successes in achieving personal development stem from the ability we have to form relationships with others and ourselves. As individuals, we crave that connection to those around us—we long to be seen, heard and understood. Counseling is a process of creating a safe space and a therapeutic relationship through which one can nurture acceptance and change through self-exploration, learning new ways to cope with the hard times and being validated in your feelings. I find great honor in working with clients to process through the various circumstances and events that bring you in to my office. It is always a humbling and rewarding experience to work with individuals seeking self-acceptance, growth and healing. Whatever may have led you to read this today, I want to extend encouragement and hope that you are worthwhile and change is possible.
I am Ashley Nollenberger, an Associate Professional Counselor practicing at Focus Forward Counseling and Consulting. I completed my Bachelor of Science in Psychology at North Georgia College & State University and received my Master of Science in Clinical Mental Health Counseling from the University of North Georgia. My specialties include working with adults and late adolescents struggling with addiction and/or mental health concerns, such as anxiety, depression, self-harm and suicidal ideation. I also have experience working with clients facing issues with anger-management, impulse control, post-traumatic stress disorder (PTSD) and domestic violence. I approach counseling as an opportunity to build a genuine and therapeutic relationship through which you can develop the tools needed and desired to be your best self. Each client has different needs, and therefore I utilize a number of different therapeutic techniques, including relational, emotional and cognitive focused, in order to best fit your needs. I am eager to meet you in this season and begin walking with you in this process of personal growth and change.
---
Jonathan Edwards, L.C.S.W.
Licensed Clinical Social Worker
Alpharetta office
Direct: (678) 249-9322
jonathan@focusforwardcc.com
Life is hard. Anger and sadness are natural responses to a world that can be unfair. These feelings can strain relationships, make it difficult to handle day-to-day responsibilities, and damage self-esteem. But we can still achieve peace of mind by learning to manage this dissatisfaction, while forming deeper connections to the people and things that bring us joy, including ourselves. Having a relatable person in your corner while you navigate life's challenges can make a world of difference.
I am Jonathan Edwards, a clinical social worker with extensive experience providing evidenced-based therapeutic interventions in stress and anger management, depression, trauma, and anxiety. I have a passion for supporting individuals, couples and families as they transition through challenging life situations, and specialize in working with young adults and adolescents, including those from 'non-traditional' family structures. I draw upon diverse approaches, such as cognitive behavioral therapy, dialectical behavioral therapy, and solution-focused therapy, and I consider establishing and strengthening rapport to be the foundation of sound mental health practice.
I obtained my undergraduate degree in Psychology from Morehouse College, and a Master's in Social Work from Howard University. I believe in using holistic, multifaceted approaches to achieving emotional balance. Setting and reaching small attainable goals, can lead to increased confidence and motivation to meet even greater challenges. I commend you for taking the first step, and consider it a privilege to assist you in taking the next.
---
Elizabeth Johnson, L.C.S.W.
Licensed Clinical Social Worker
Alpharetta office
Direct: (470) 839-5540
elizabeth@focusforwardcc.com
Life is complicated and overwhelming for those who feel that they do not have a voice or right to voice their concerns. My belief is that one of the most important things we can do is give a voice to the voiceless. There are too many people in this world that find themselves struggling with various situations who feel they are alone in this fight. By being a healthy and supportive outlet, I help my clients learn to adapt and heal by using their own strength and power.
I completed my Bachelor of Science in Sociology at the University of Florida and received my Master's of Arts in Social Work from Florida State University. My clinical experience includes working in both inpatient and outpatient facilities with men, women, and families. I have also worked with adolescents and teenagers in the public school system. I am knowledgeable in the areas of depression, anxiety, addiction, eating disorders, low self worth, trauma, and self harm. I use multiple approaches to work with my clients and adapt to my clients needs. I frequently use solution-focused therapy, strength based approaches, cognitive behavioral therapy, and family systems approaches.
I look forward to being part of your journey and working on the issues that are important to your healing process.
---
Ingrid Peper, L.C.S.W.
Licensed Clinical Social Worker
Alpharetta office
Direct: (678) 568-9105
ingrid@focusforwardcc.com
"What lies behind you and what lies in front of you, pales in comparison to what lies inside of you."
– Ralph Waldo Emerson
There are times in life when we all feel stagnant, stuck, confused and even hopeless. Sometimes events in our lives can leave such a detrimental impact that it feels impossible to escape the past, the hurt, and to move forward. Yet, the truth is that it is possible to move forward, make changes, and to claim the life that is waiting for us, waiting in our hearts.
I am Ingrid Peper, a licensed clinical social worker, and I am here to assist you in discovering and deciphering the confusion, issues and pain that are preventing you from obtaining peace and positive change in your life. As an LCSW, I approach each client by meeting them "where they are," whether that client is age 9 or 90. More than half of my therapeutic work in the past ten years has been with adults (particularly issues of depression, anxiety, trauma and low self-esteem), and I am skilled in motivational interviewing, CBT and DBT techniques, solution-focused therapy and strength-based techniques. In the past two years I have developed a keen interest in providing services to children and adolescents, particularly through incorporating play therapy. I have seen how play therapy can be very successful in helping children, adolescents and parents to express their thoughts and emotions, ultimately developing real coping mechanisms and behavior changes in the areas of trauma, anxiety, depression, anger and ADHD. I am presently pursuing certification as a registered play therapist and expect to have this accomplished before the end of 2018.
I began my career as a social worker and therapist approximately ten years ago after obtaining a Masters of Social Work degree from the University of Georgia. My Bachelor's Degree in Psychology from Berry College was secured many years prior, and I briefly worked in inpatient psychiatry following graduation. Life took me in a different direction, and I worked in public accounting and healthcare management for twelve years. In 2004 I decided to pursue more meaningful work and since 2008, when I obtained my MSW, I have been providing mental health and social services in both inpatient and outpatient settings, including family counseling in the home (through the Department of Family and Children services), adult inpatient mental health facilities, a children's hospital (inpatient general pediatrics and outpatient for children with special needs), and acute rehab services for adults recovering from major illnesses. I conducted weekly group therapy sessions incorporating DBT and CBT techniques, anxiety reducing methods, anger management skills, and support groups for parents with children whom have special needs. I love what I do and I have learned so much from all of the wonderful clients and patients I have met.
I truly look forward for the chance to learn your stories and engage in thoughtful discussion on how I can assist you and/or your children in addressing the issues you are struggling with. We all learn from each other, and to re-interpret Ralph Waldo Emerson's quote, what lies within each of us is more powerful than our history, the fear of change, and the internal walls built to protect but now ensnare us.
---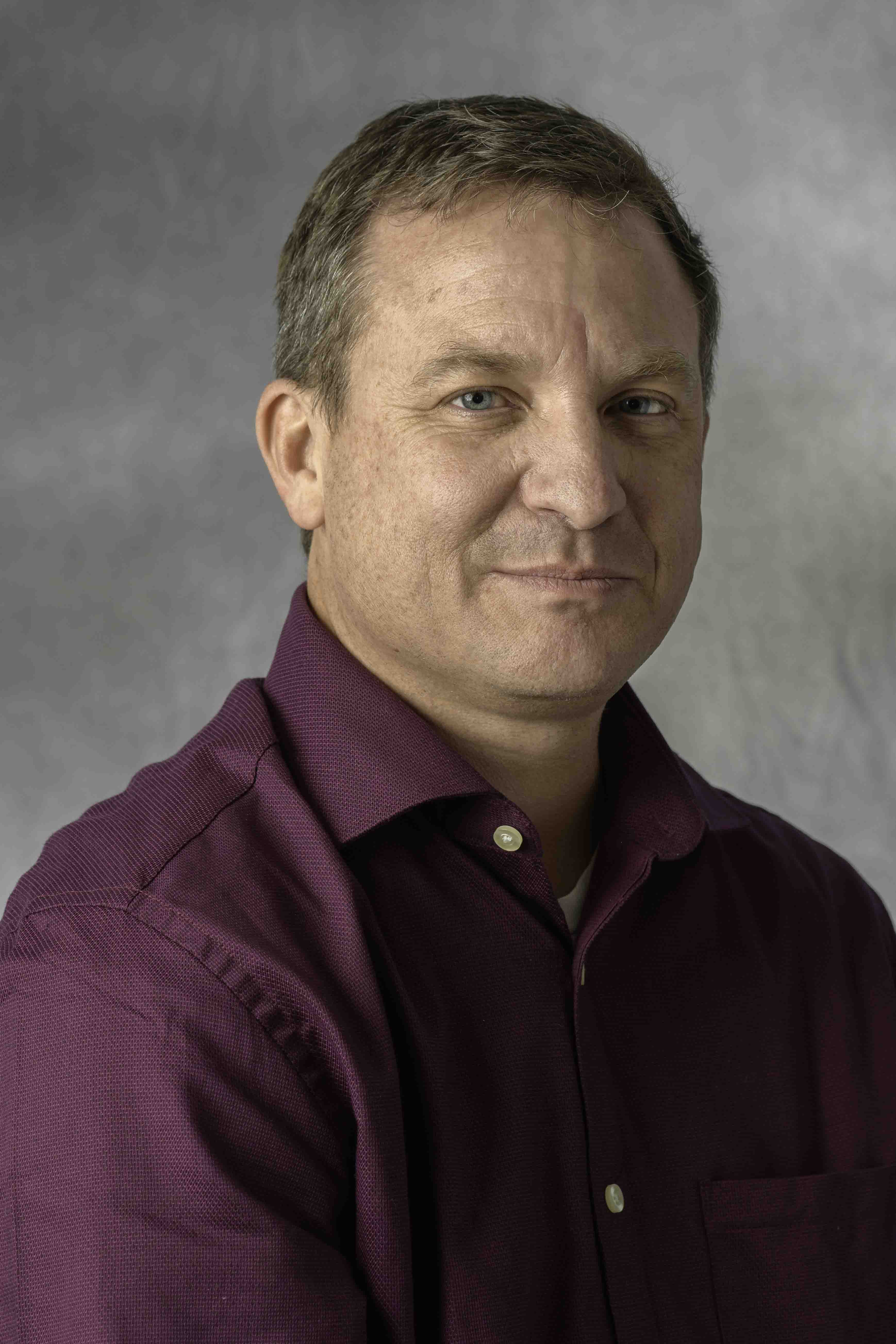 Christopher Brooks, Psy.D.
Licensed Psychologist
Alpharetta office
Direct: (470) 296-0294
doctorchris@focusforwardcc.com
I am often asked by others, when they find out my profession, why I chose psychology as a career. In thinking about that topic, I often reply that when I first meet someone I tend to view or conceptualize people like new or beautiful paintings to be understood and enjoyed. Despite having looked and studied them from various angles, there is always something new to discover and learn if you only look at them in a new light or at a new angle. A change in perspective can make a great difference in how we view someone else, ourselves, or our situation. Too often, the beauty of the painting is there, but unrecognized, discounted, or covered up by layers of paint from the past. My therapeutic perspective tends to focus on helping my patients first be aware of how their perspectives affect their emotional lives and subsequent decisions. Once they begin to be more aware of this dynamic, my role is to help them paint a new or better version of themselves or their relationships. It is my belief that good therapy helps the patient paint their life in the way they choose. My role is to help them by giving them the right skills and feedback to do so and to be there in the good times and the bad.
I am Christopher M. Brooks, Psy.D., a licensed psychologist. I grew up in Dallas-Ft. Worth as the youngest of six children. I received my Bachelor of Arts in Experimental Psychology at the University of Texas at Arlington. Later I moved to south Florida, where I received my Masters and Doctorate in clinical psychology at Nova Southeastern University in 2000. My wife and I moved to Georgia four years ago to be with family.
My internship and residency were completed in the Miami-Dade school system with youth diagnosed with both a major mental health diagnosis and intellectual issues. This left me especially well prepared to deal with both assessment and treatment issues as they impact the educational system. Although my core training, internship, and residency focused primarily on special needs youth, I also have extensive experience with adult and geriatric populations. I also have over 15 years of inpatient and partial psychiatric hospital experience. In addition, I have been on medical staff and a consultant on medical floors for assistance with capacity evaluations, involuntary commitment status, and the impact of psychological conditions as they affect medical treatment. In that role, I have been called to teach other professionals, such as ER staff and physicians as well as police departments about mental health issues, such as suicide risk assessment.
My hope and desire is to help you and your loved ones in whatever fashion that I can professionally and I take it as an honor to be invited into your world.
Interested in learning more about us? See our reviews.