Staff
Psychologists, Therapists, and Social Workers Serving Cumming, Alpharetta, and surrounding towns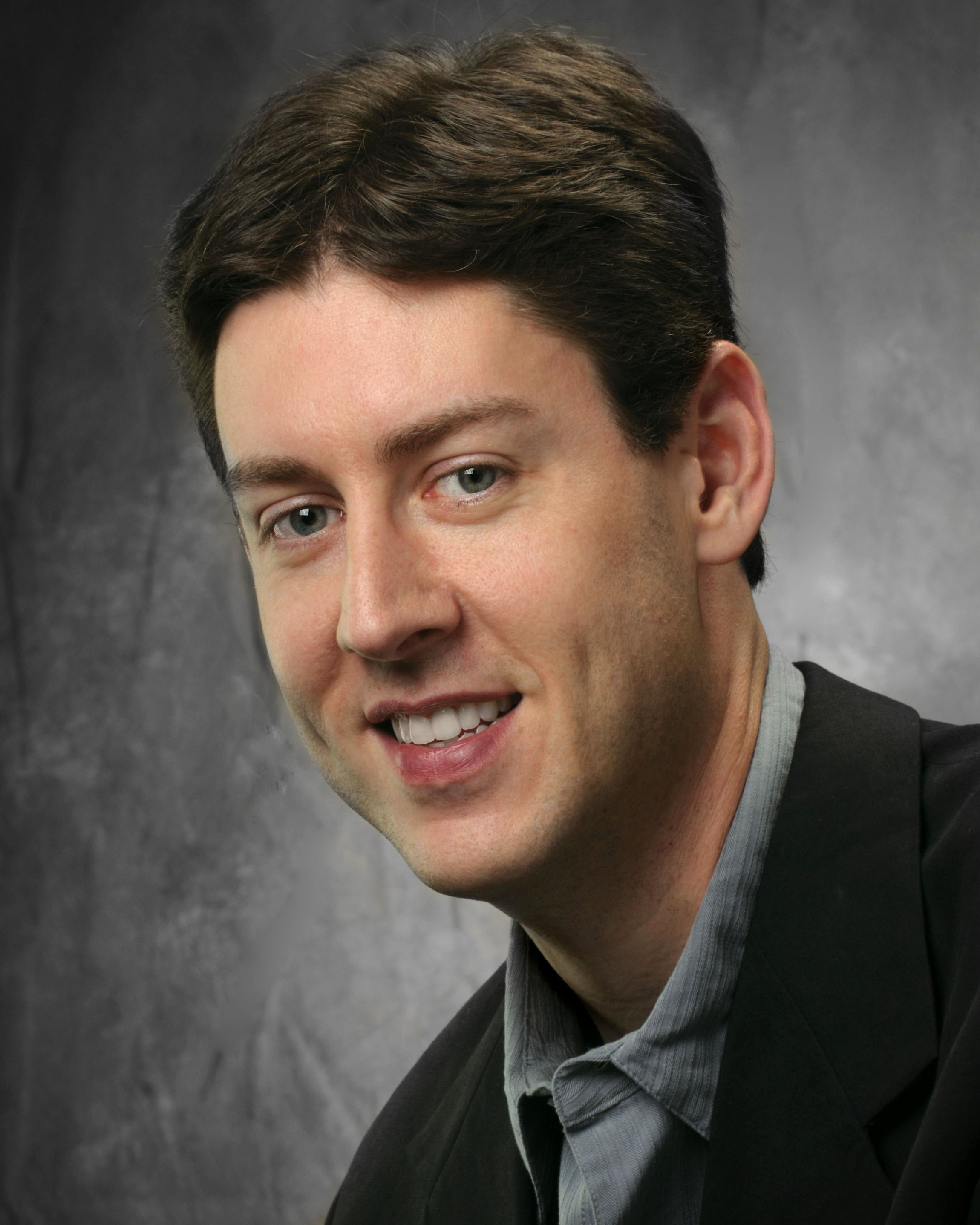 Brad Hieger, Ph.D.
Licensed Psychologist
Clinical Services Director
doctorbrad@focusforwardcc.com
If you're going to place trust in your counselor it only seems fair that you have some basis for making that decision by knowing something about that person. I earned my Ph.D. in Counseling Psychology at The Pennsylvania State University and my M.A. at Ball State University with a double major in Counseling and Social Psychology. My undergraduate studies were in Psychology at Adelphi University. I love what I do and am grateful to continue my work as a psychologist in the greater Metro Atlanta area. My approach to work and life is threefold:
(1) If it's worth doing something, it's worth doing right;
(2) If I'm going to spend my time working, it may as well be doing things I really enjoy; and
(3) The ability to teach others is valuable, but the humility to learn from others is worth much more.
By nature I'm a curious person who is driven by learning and translating that learning into helping others in a number of ways. One of the ways I do this is through teaching. In addition to my private practice I stay active teaching master's and doctoral students at Argosy University in Atlanta, Georgia; I have also taught at Kennesaw State University, The Pennsylvania State University, Illinois State University, DeVry University, and Shorter College.
My main helping effort is through counseling, operating primarily from a solution-focused, strengths-based approach that helps to identify and move beyond life's stuck points. As appropriate I also tend to weave in elements of cognitive behavioral therapy, an empirically supported model that will empower you to become aware of and change your negative thoughts. The other approach that informs the work is existential therapy, a perspective that addresses the largest of life's questions about meaning, responsibility, isolation, and life and death.
For the past 20 years my clinical positions have been in private practices, college counseling centers, psychiatric hospitals, drug and alcohol centers, career counseling centers, and community mental health centers. I've listened to people's stories, entered their lives, and have made a genuine effort to reward their trust in me by providing the very best help and efforts I can offer. I would like to do the same for you.
---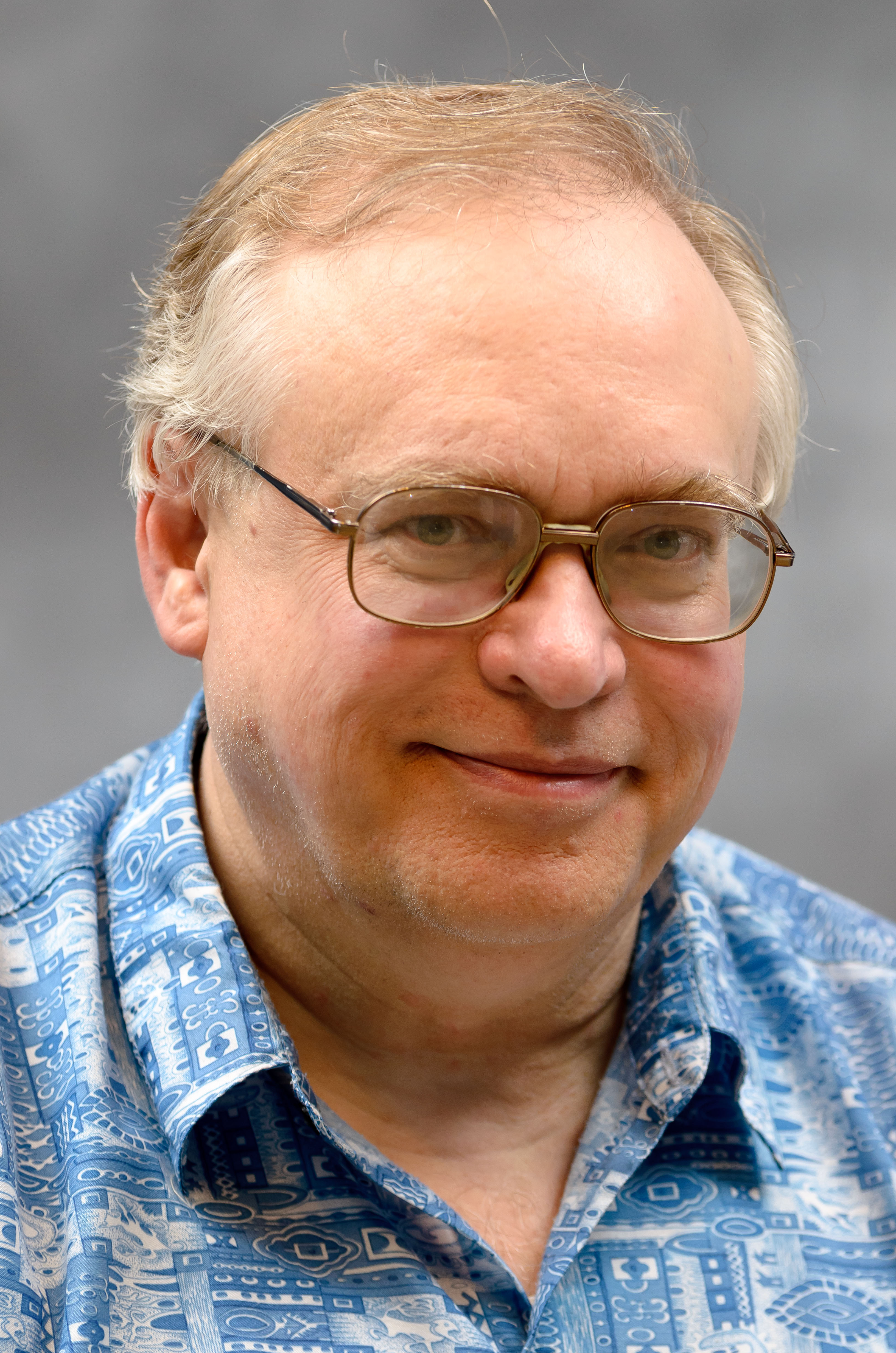 Mogens Jensen, Ph.D.
Licensed Psychologist
doctorjensen@focusforwardcc.com
Languages: English, Danish, and Hebrew
I view each phase of life as a process of becoming in which we continuously change as we pursue our goals and learn how to deal with the challenges that come our way. As thoughts become words and words become actions, our ability to create or modify the content of our lives enables us to identify and strive for outcomes that give our lives purpose, meaning, satisfaction, and joy. I live by this philosophy both in my personal life and as aGeorgia psychologist privileged to learn about the lives of others. To learn about the lives of my clients, I aim to listen for the fullness that tells the story of each person's journey along with the hopes and resources they bring to its ongoing development. On this basis, I strive to provide my clients with knowledge and skills that enable them to bring into focus and achieve their most essential, fulfilling and healthy goals. Securing a framework for the development of growing awareness and skills to meet their objectives enables me not only to assist my clients, but also to continue to learn from my clients and their courage in ways for which I, in my own life, long have been grateful.
I am Dr. Mogens Jensen, a clinical psychologist practicing in Cumming, Georgia. I earned my Ph.D. in clinical and health psychology at Yale University. I have over 20 years of experience in the fields of psychology, learning, behavior, and mental health issues. I have conducted numerous diagnostic evaluations and mental health assessments. I have also performed a large number of psycho-educational evaluations for children and adolescents with school and learning problems. I have provided psychotherapy and counseling to individuals, families, couples, and groups. A specialty area includes psychological evaluations and treatment planning supported by advances in the cognitive, neuropsychological and learning sciences. The aim is to facilitate acquisition of effective new ways to reframe and approach challenges and life concerns. Clients with a wide range of developmental and adjustment issues from school-age to young and older adulthood can benefit. Among the principal areas are developmental disorders, attention deficit disorders, adjustment disorders, mood disorders, anxiety disorders, trauma/post-traumatic stress disorders, and conduct disorders. – Over the years of my training and work experience I have worked in various settings, including hospitals, community centers, schools, universities, and private practice. I have also conducted cognitive and learning research and developed diagnostic assessment and learning resources for psychologists, educators, program administrators and parents. I have taught students at the graduate and post graduate levels and currently teach and mentor doctoral students at Walden University. Teaching and doing research help me keep abreast of new findings and developments in my field.
I believe learning and change take place in relationships – relationships that are forward looking, genuine, safe, and trusting. The therapeutic relationship is the foundation for what we do together. I honor the person you are while enabling you to discover personal approaches to determine how you can address life's pressing problems. I would be glad to support you on your journey as your therapist, coach, facilitator, mentor and guide.
---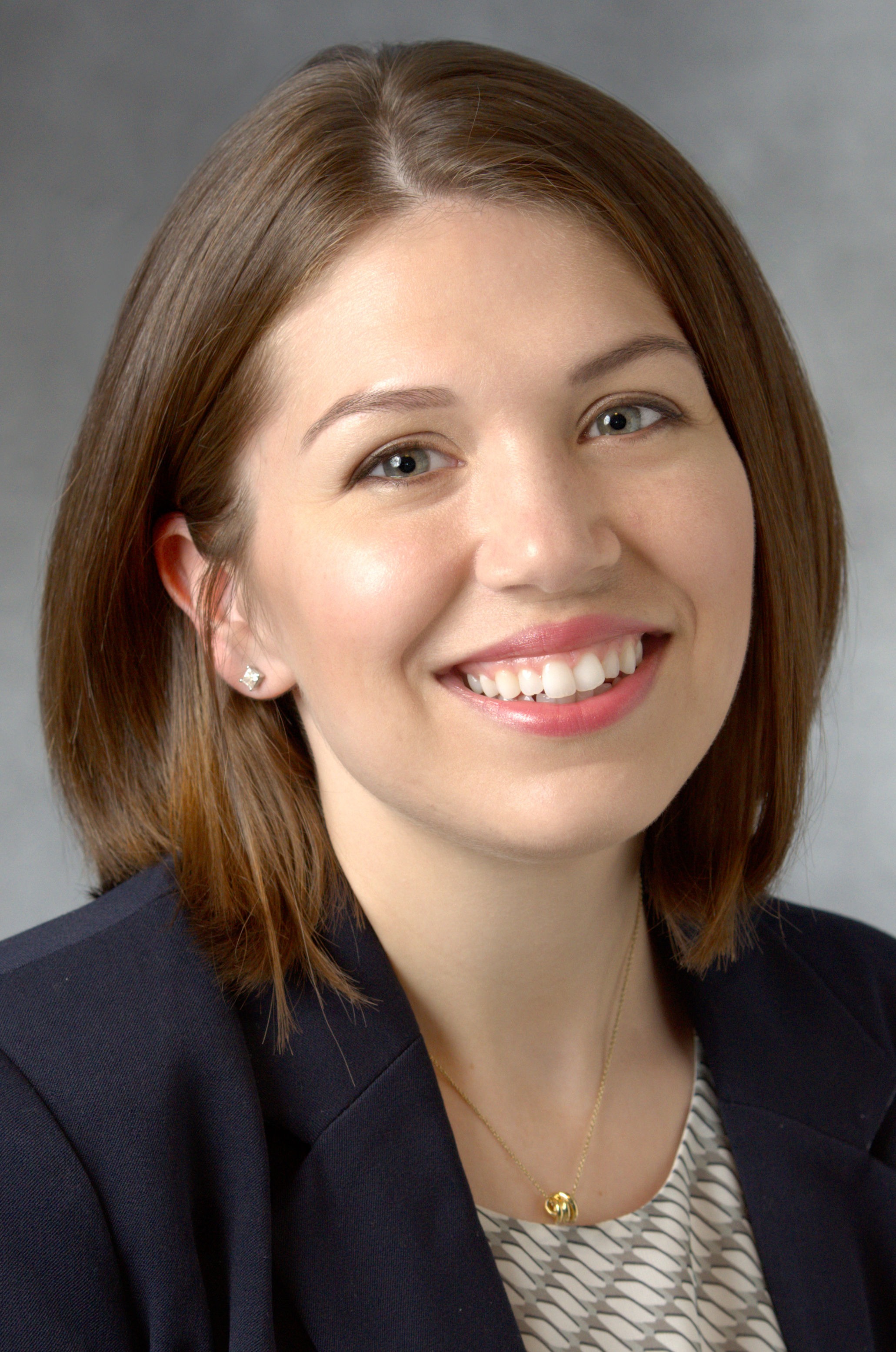 Lindsey Bustamante, L.C.S.W.
Licensed Clinical Social Worker
lindsey@focusforwardcc.com
Languages: English and Spanish
"We cannot control the wind; we can only adjust the sails." – Kahlil Gibran
At some point in life, everyone experiences suffering. It is an unfortunate truth. How we respond to this suffering can have a tremendous impact on the degree to which we suffer. Counseling is a process of learning how to cope with the challenges of life, and hopefully, solving some of the problems that contribute to our suffering. I imagine if you are reading this now, it may be because you are in a place of emotional distress.
I am Lindsey Bustamante, a Licensed Clinical Social Worker, specializing in treating various mental health/substance abuse disorders and relationship problems among families and couples. Adults and adolescents are the age groups I primarily work with. As your therapist, my goal is to develop a meaningful and genuine helping relationship with you while providing a comfortable environment for which to share your thoughts and feelings. I will not pretend to be an expert on you; instead, I will help you discover your strengths and learn skills that help you solve or cope with problems and improve relationships with others. I employ a variety of theoretical and technical approaches to fit your individual needs including Dialectical Behavioral Therapy, Eye Movement Desensitization Reprocessing, Acceptance and Commitment Therapy, and Cognitive Behavioral Therapy.
I received my Bachelors in Social Work and Masters in Social Work from the University of Georgia. As a social worker, a value I strongly uphold is that of respecting the dignity and worth of every person, and respecting the qualities and characteristics that make us individuals. We as human beings are amazingly complex and unique and deserve to be treated as such. I am comfortable working with people from a wide variety of backgrounds and cultures.
Finding the right therapist to help you with your particular problems can feel like a daunting task. It takes courage and energy to ask for help. While at this point in your particular journey you may feel overwhelmed, afraid, or angry; I encourage you to not give up hope. I invite you to face your challenges head on with me, and I will provide support, coping skills, and a safe, non-judgmental environment in which to grow and achieve your goals.
---
Susan Clerici, L.M.F.T.
Licensed Marriage and Family Therapist
susan@focusforwardcc.com
"Life shrinks or expands in proportion to one's courage." – Anaïs Nin
The minute a person picks up that phone or sends an email requesting an appointment there is courage realized. Sometimes our world shrinks when we are feeling sad or hurt and it takes courage to break through. It is my sincere belief that we are full of endless possibilities. I also know that reaching out for a guide to help become unstuck is the first step to freeing those possibilities. The human condition and our powerful ability to heal is my passion.
I have enjoyed the good fortune of providing psychotherapy as an Army Civilian psychotherapist to U.S Army infantry soldiers and their families while stationed in Baumholder, Germany for three years and then to other military members in the Air Force and Marines as well as the Coast Guard while working as a Military and Family Life Counselor on United States installations across the globe. I understand the military culture and the benefits and challenges inherent in that system. I have worked in another private practice in South Florida for several years and have addressed a myriad of concerns. I worked with homeless youth and adults and other disenfranchised populations. I enjoyed working closely with the LBGT population and clients with chronic illnesses and end of life issues. Once a person sits across from me in the therapy room the process of change begins. You teach me about you and then we will work together.
I earned my Bachelor of Science in Clinical Psychology at Nova University and my Masters in Science in Marriage and Family Therapy at the School of Social and Systemic Studies at Nova Southeastern University. I hold a certification in addiction studies, hypnotherapy and forensic counseling. I am also certified in Eye Movement Desensitization and Reprocessing (EMDR), Prolonged Exposure Therapy (PET) and Cognitive Processing Therapy (CPT) as well as several other therapeutic skills. I am a certified supervisor for licensure candidates. Whichever skill best suits your need will be provided under the umbrella of Solution Focused Therapy. We will discover and build on your inherent strengths. Hopefully we will find humor, compassion and understanding along the way.
I am available to work with all of our diversity and client issues. I am particularly adept at unlocking trauma; whether it is combat trauma, sexual trauma or any other tough situations in life. I enjoy working with couples and families of all configurations to help them regain homeostasis with a new and vibrant view of their system. I also appreciate and feel skilled at working with the trials that we encounter while we travel through various life passages.
I am honored to be trusted with your stories and I believe my skills and my ability to allow you to feel safe and comfortable will help us co-create your desired outcomes. I am here and I am listening.
---
Dorit Atar, L.M.F.T
Licensed Marriage and Family Therapist
dorit@focusforwardcc.com
Languages: English, Hebrew, and Farsi
"Start by doing what's necessary; then do what's possible; and suddenly you are doing the impossible." Francis of Assisi
I believe a good relationship between a therapist and clients is crucial for a successful therapeutic outcome above any technique a therapist uses, so my priority is to create an accepting, warm and nurturing environment in which each client feels completely accepted and understood as she or he is. Seeking therapy is a courageous thing to do. It's a big step towards improving your life and your relationships, and I admire my clients for doing so. I hold great respect for my clients for placing their trust in me and graciously allowing me into their lives. I do not take it for granted, and cherish their secrets with utmost respect and non-judgment.
I am a Licensed Marriage and Family Therapist in Cumming, Georgia and have been working in the field of psychotherapy for over 9 years. Initially receiving my masters in Genetic Counseling, I worked in the medical field counseling women with high risk pregnancies and families who were facing the possibility of having a child with challenging genetic conditions. Intrigued by relationships and connections between families, and driven by love for psychology, I decided to go back to school and study psychotherapy at the Alfred Adler Graduate School in Minnesota as part of earning a license in Marriage and Family Therapy. I have extensive experience treating adolescents, adults, individuals, couples, and families in all stages of life facing a host of challenges and emotional symptoms. For the first few years I provided in-home therapy services for individuals and families coping with mental health diagnoses, domestic disputes and abuse, and community mental health. Part of my experience included facilitating anger management groups as well as substance abuse recovery day treatment groups. I also provided psychotherapy services in private practice settings and school-based settings with children and adolescents. I am a certified PREPARE/ENRICH facilitator providing premarital and marital therapy, and am currently working towards certification in Emotionally Focused Therapy for my treatment of couples and families.
I feel blessed to be doing what I truly enjoy and love, every minute of it, and I would love to help you. If you choose me as your therapist, I will meet you where you are, and take you wherever necessary in order to live a meaningful and fulfilled life. You are not alone. Together, we will navigate through the difficult times, and help you rediscover your resiliency and zest for life. Above all, I will help you learn the skills you need to cope with your challenges, and strengthen the bonds with the most important people in your life.
---
J. Denise McKinney, Psy.D.
Licensed Psychologist
doctordenise@focusforwardcc.com
I am Dr. Denise McKinney, Psy.D., and the foundation of my work is rooted in a quote by Ghandi. He said, "Be the change you want to see in the world." I believe any person has the capacity to change and be the person they truly want to be in the world. As a woman, a mom and a psychologist, I have always worked to be the change I want to see in myself which includes constantly growing in my personal and professional life. When I work with clients, I look at the entire dynamic of their life journey. Everyone has a journey and as your therapist, I will start with learning and understanding your journey because it illustrates your story. I will work to uncover and understand the recurring themes in your story and help you understand the changes you can make to set your life back on the path you desire to travel.
Throughout my 10-year clinical psychology career I have worked with children and adolescents with many different types of family, school and emotional struggles. I also have extensive experience working with adults with a wide range of issues including substance abuse, trauma, eating disorders, mood disorders and marital problems. I have conducted assessments on children, adolescents and adults to help determine functioning and to drive treatment planning. I have also conducted assessments focused on cognitive delays, learning disabilities and personality disorders.
I earned my Doctorate from Argosy University in Atlanta, Georgia. I completed my Masters of Art in Clinical Psychology at East Tennessee State University and I received my Bachelors of Art from University of Alabama at Birmingham.
As a psychologist I strive to develop a trusting and lasting relationship with my clients. I feel this is the cornerstone of the therapeutic relationship. Once we have established that relationship, we will use a variety of techniques to help you make the desired change you are striving to meet in your life. I use a mindfulness approach along with cognitive behavioral techniques to help you meet your goals that brought you to therapy. I use play and art therapy with children and adolescents to help them engage in therapy and also develop that strong therapeutic relationship. When working with this age group I see the family as an integral part of the therapeutic process and actively include them every step of the way.
---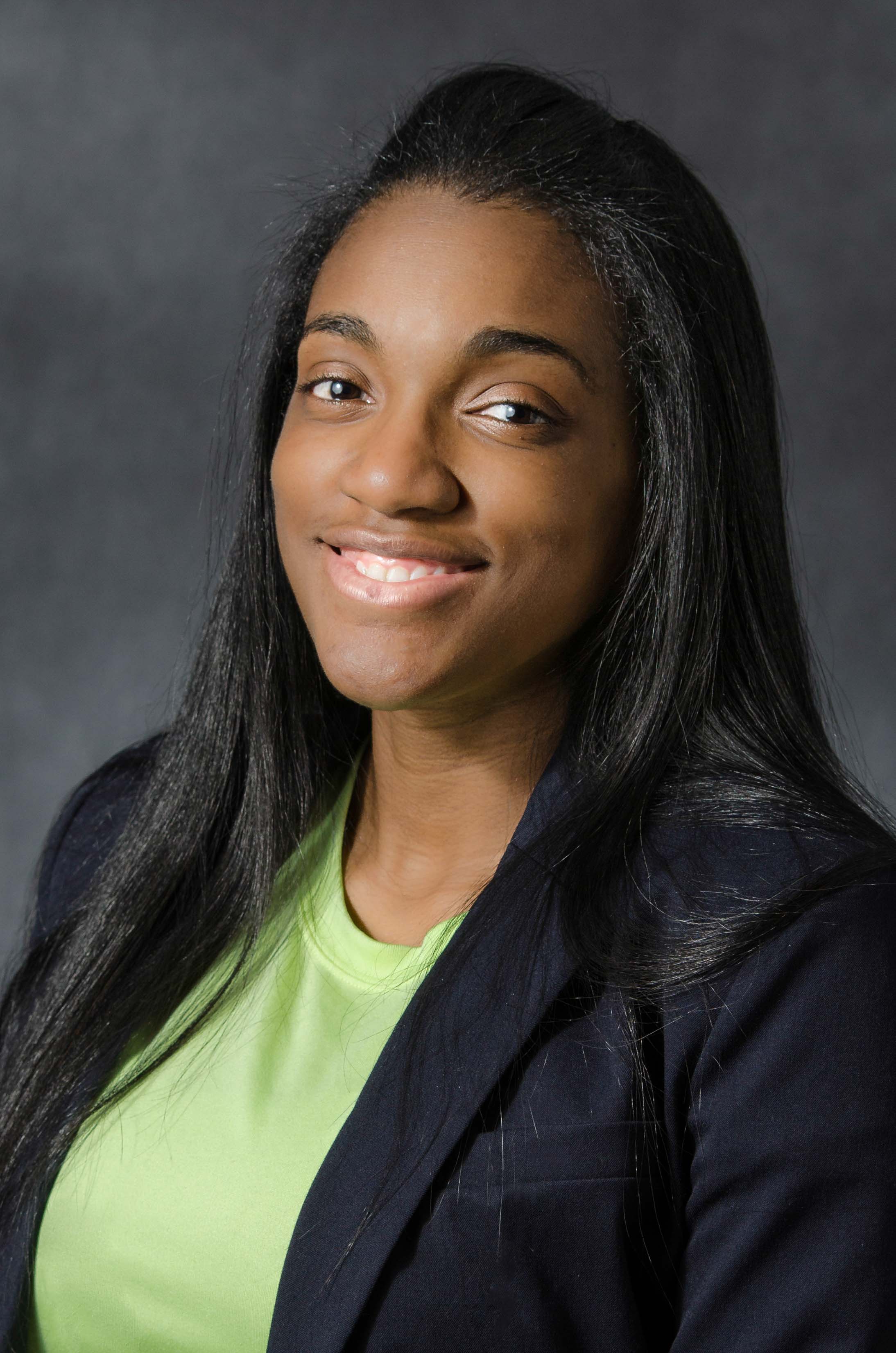 Courtney Whitehead, Psy.D.
Licensed Psychologist
doctorcourtney@focusforwardcc.com
"If you don't like something, change it. If you can't change it, change your attitude about it."- Maya Angelou
"Success is liking yourself, liking what you do, and liking how you do it."
– Maya Angelou
These quotes are a good summation of my approach in life as I strive to be the best version of myself as a person and a professional. It is important to me that no matter what complaint is offered, I meet my clients where they are to understand what changes they are striving to achieve, and to recognize the beginning of even the smallest successes towards change. Although many clients may have shared experiences, each client has a unique story that will be treated individually.
I completed my Bachelor's of Science at the University of Georgia, and obtained my Master's of Arts and Doctorate of Psychology from The Chicago School of Professional Psychology. I have worked in a variety of settings with male and female clients as young as 2 through the 70s. These clients have been from different cultural, ethnic, and educational backgrounds. I have completed over a hundred psychological evaluations related to academic and cognitive ability, personality, ADHD, and Autism Spectrum Disorders. My most recent work has been a combination of cognitive behavioral therapy, interpersonal therapy, and solution-focused therapy to address depression, anxiety, substance abuse issues, personality disorders, family and relationship dynamics, and self-esteem. I have extensive experience with crisis management. An area of special interest is in assisting late adolescents, young adults, and adults in developing more positive self-images, relationships and emotional experiences. Such services can be offered to individuals, couples and families.
I look forward to building rapport with you and learning your unique story as we work together to make changes that can improve your outlook in life and daily functioning.
---
Jonathan Edwards, L.C.S.W.
Licensed Clinical Social Worker
jonathan@focusforwardcc.com
Life is hard. Anger and sadness are natural responses to a world that can be unfair. These feelings can strain relationships, make it difficult to handle day-to-day responsibilities, and damage self-esteem. But we can still achieve peace of mind by learning to manage this dissatisfaction, while forming deeper connections to the people and things that bring us joy, including ourselves. Having a relatable person in your corner while you navigate life's challenges can make a world of difference.
I am Jonathan Edwards, a clinical social worker with extensive experience providing evidenced-based therapeutic interventions in stress and anger management, depression, trauma, and anxiety. I have a passion for supporting individuals, couples and families as they transition through challenging life situations, and specialize in working with young adults and adolescents, including those from 'non-traditional' family structures. I draw upon diverse approaches, such as cognitive behavioral therapy, dialectical behavioral therapy, and solution-focused therapy, and I consider establishing and strengthening rapport to be the foundation of sound mental health practice.
I obtained my undergraduate degree in Psychology from Morehouse College, and a Master's in Social Work from Howard University. I believe in using holistic, multifaceted approaches to achieving emotional balance. Setting and reaching small attainable goals, can lead to increased confidence and motivation to meet even greater challenges. I commend you for taking the first step, and consider it a privilege to assist you in taking the next.
---
Dutch

Dutch, our therapy canine, works closely with Dr. McKinney and is a key member of our staff at Focus Forward Counseling. He's our "good boy" and incredibly sweet and lovable. As a therapy dog he helps in so many ways to provide comfort to both children and adults. It's hard not to smile when he comes to say hello. Dutch is an Irish Cream Golden Retriever bred by Hollie Mann of Syrah Goldens and was specifically selected for temperament characteristics most likely to lead to success as a therapy canine. Puppy temperament testing of potential therapy canines includes formal tests at forty-nine days of age such as the Volhard Puppy Aptitude Test. If you would like to learn more about the ways in which Animal Assisted Therapy can help, please see our specialty page here.
---
Interested in learning more about us? See our reviews.